Net sales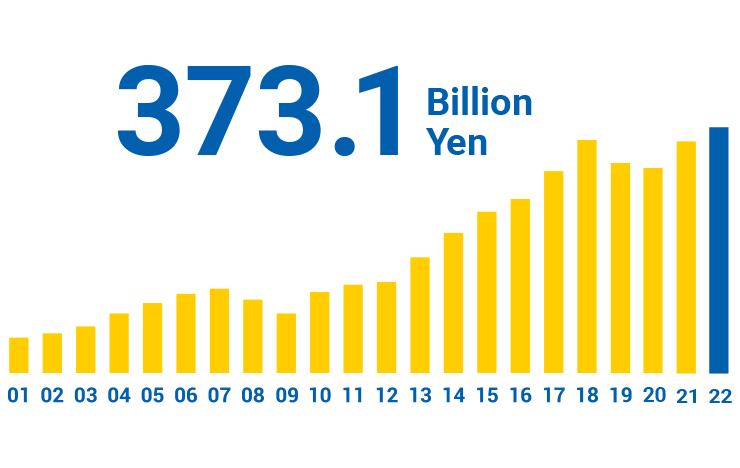 Consolidated sales of MISUMI Group in FY 2018 is six times compared to FY 2001.
Operating income ratio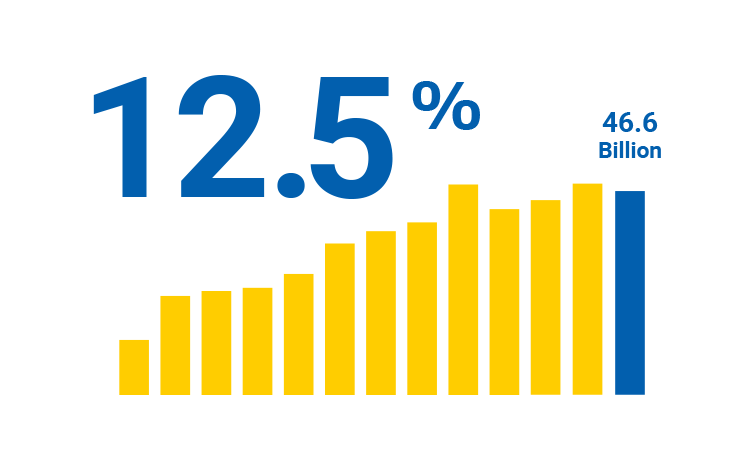 Operating income margin in FY 2018.
Variation
MISUMI's product line up includes size variations which can be specified in dimensions at the micron-level. This translates to 80 billion times 1 trillion; an incredibly large number normally used to express the number of stars.
Number of items and manufacturers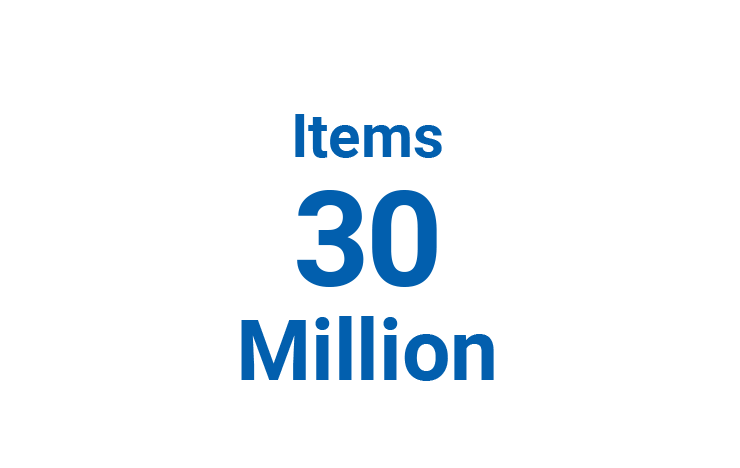 Third-party manufacturers and product items handled within the online catalog (EC site) "MISUMI-VONA", is currently expanding domestically and overseas.
Number of customers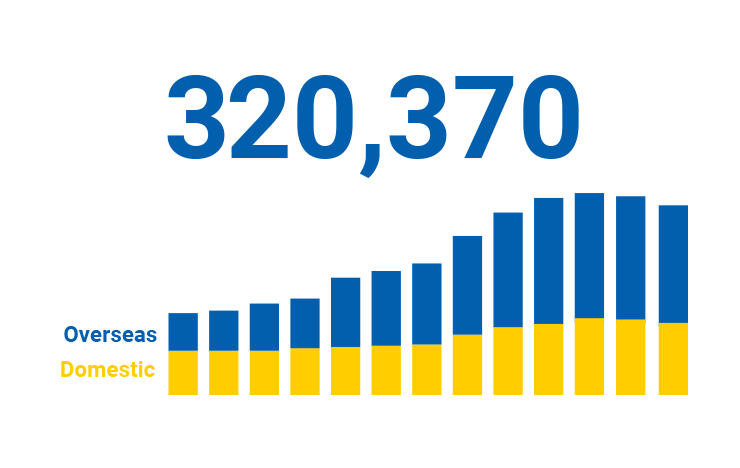 Due to the growth of international business, overseas customers are growing sharply, accounting for 60% of the total.
Number of employees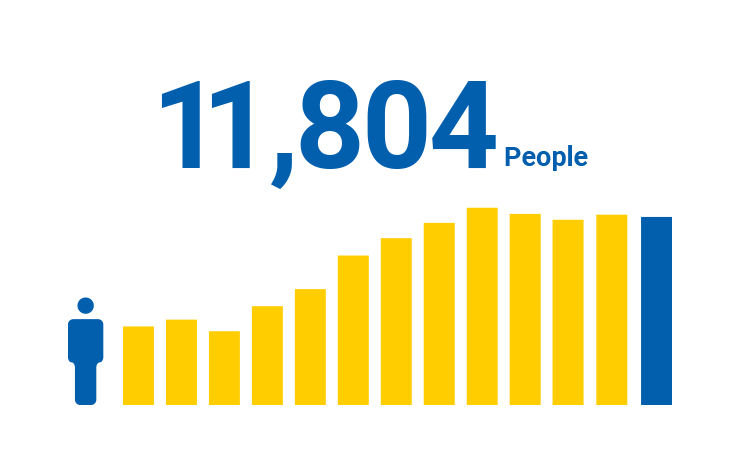 Number of employees as of March 31, 2019, has increased due to global roll-out of business.
Overseas sales ratio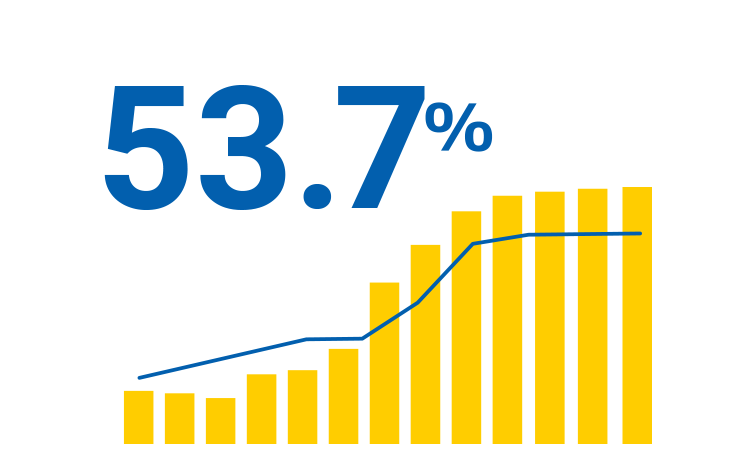 Overseas sales ratio which accounted for less than 10% in FY2001, is now more than 47%, and continues to grow as a global company.
Number of sites
We are operating a global network of sales offices, logistic sites, manufacturing factories, mainly in Asia, Americas and Europe.