Environmental Management
MISUMI Group strives to plan and procure products and services based on the Group-wide "Environmental Policy" while also utilizing external authentications etc.
Environmental Policy
MISUMI Group businesses range from the machinery-related businesses, with core operations in standard factory automation and press die components, etc., all geared to the customer's viewpoint in the planning and procurement of products and services.
MISUMI Group Inc. and its operating companies' environmental efforts are based on the following policies.
1. Reduce social/environmental impact and prevent pollution in business activities
2. Comply with environmental laws, regulations, and other requirements
3. Regularly review environmental goals and continuously improve on them
*Our activities comply with ISO 14001: 2015
Initiatives being taken at MISUMI Group Inc. and its operating companies
The following is an introduction of initiatives being taken at SURUGA Production Platform, which is responsible for MISUMI Group's production function.
As a global company, SURUGA Production Platform is firmly aware of its social responsibilities and has agreed to comply with environment-related laws and regulations, and other requirements.
We promote a sustainable society through environmental activities under the slogan "Coexistence of Technology and Ecology". Therefore, we established the following "Environmental Policy" and strive in our business activities to achieve these goals.
Environmental policy
1. Compliance with domestic and international environment-related laws and regulations and other requirements
2. Reduction of CO2 emissions in production activities
3. Initiatives to control waste generation and recycling
4. Product development and production activities with low environmental impact
5. Prevention of environmental pollution
1)Leakage of oils and harmful substances
2)Leakage of noise from the site boundary
Environmental management
Environmental administrative structure

Environmental PDCA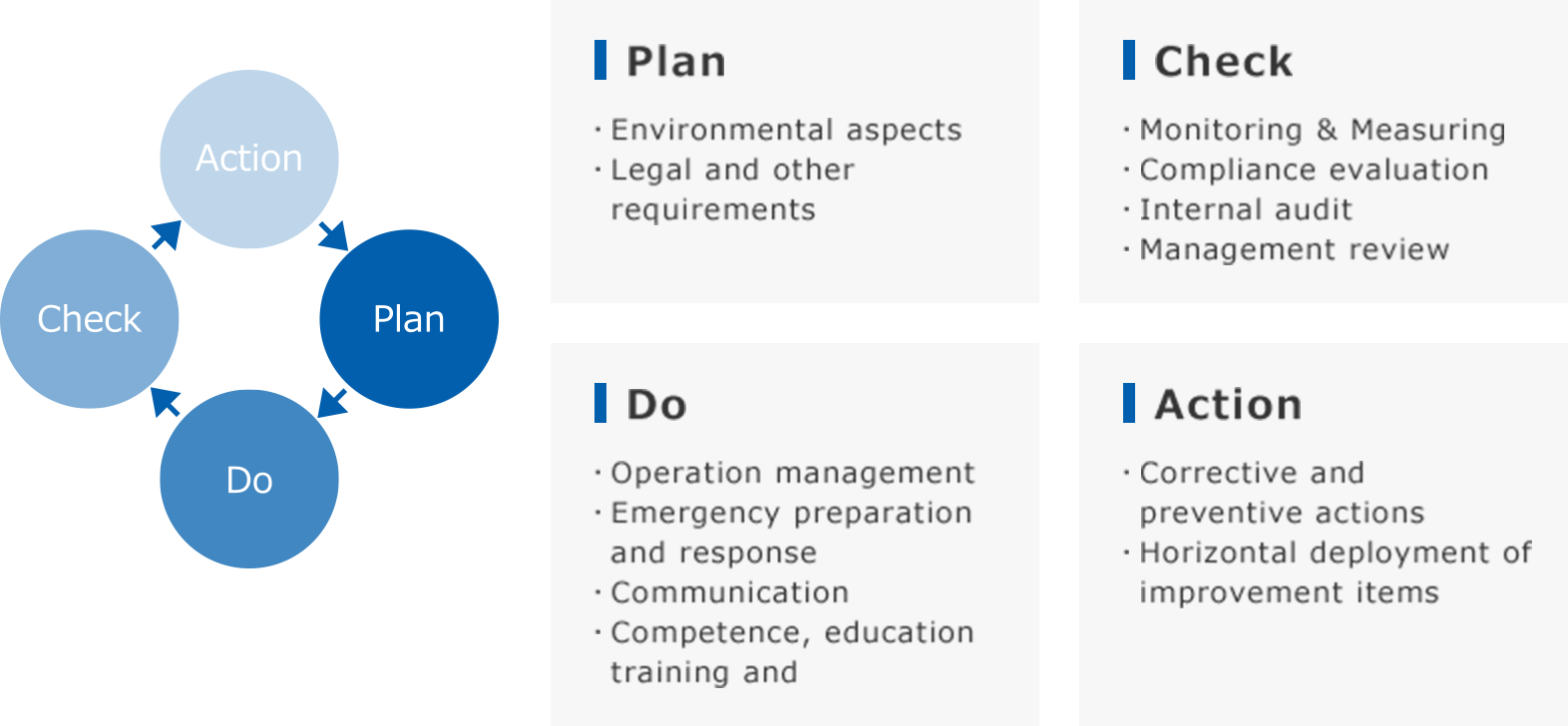 Environmental committee
Environmental committees are held regularly to promote practical environmental improvement activities. The committee shares environmental activity policies, environmental management KPIs, environmental improvement activity plans and results, environmental improvement activities, etc., to strengthen environmental management.
Internal audit・External audit
To confirm the operational status and effectiveness of the environmental management system and laterally deploy good practices of environmental activities, we carry out an internal audit every year and undergo an external audit by ISO14001 certification body. The results of internal and external audits reported by the Environmental Committee lead to continuous improvement of the Environmental Management System.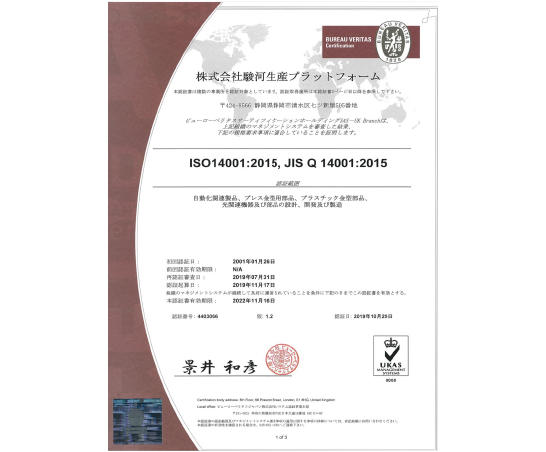 [01,DEC,2020]
The Suruga Production Platform Co., Ltd. has been re-certified for the Environmental Management System ISO14001's for Head office and overseas factories. This was based on recertification of initial approval given in 2015.
[07,OCT,2021]
Re-certified for the Environmental Management System ISO14001's for Head office and overseas factories.
Environmental education
We provide environmental education to employees based on the environmental education training plan. In addition, to strengthen the Environmental Management System, we carry out regular environmental education activities, such as taking internal audit training every year, centered on site managers.
Environmental objectives/ targets and performance (FY20)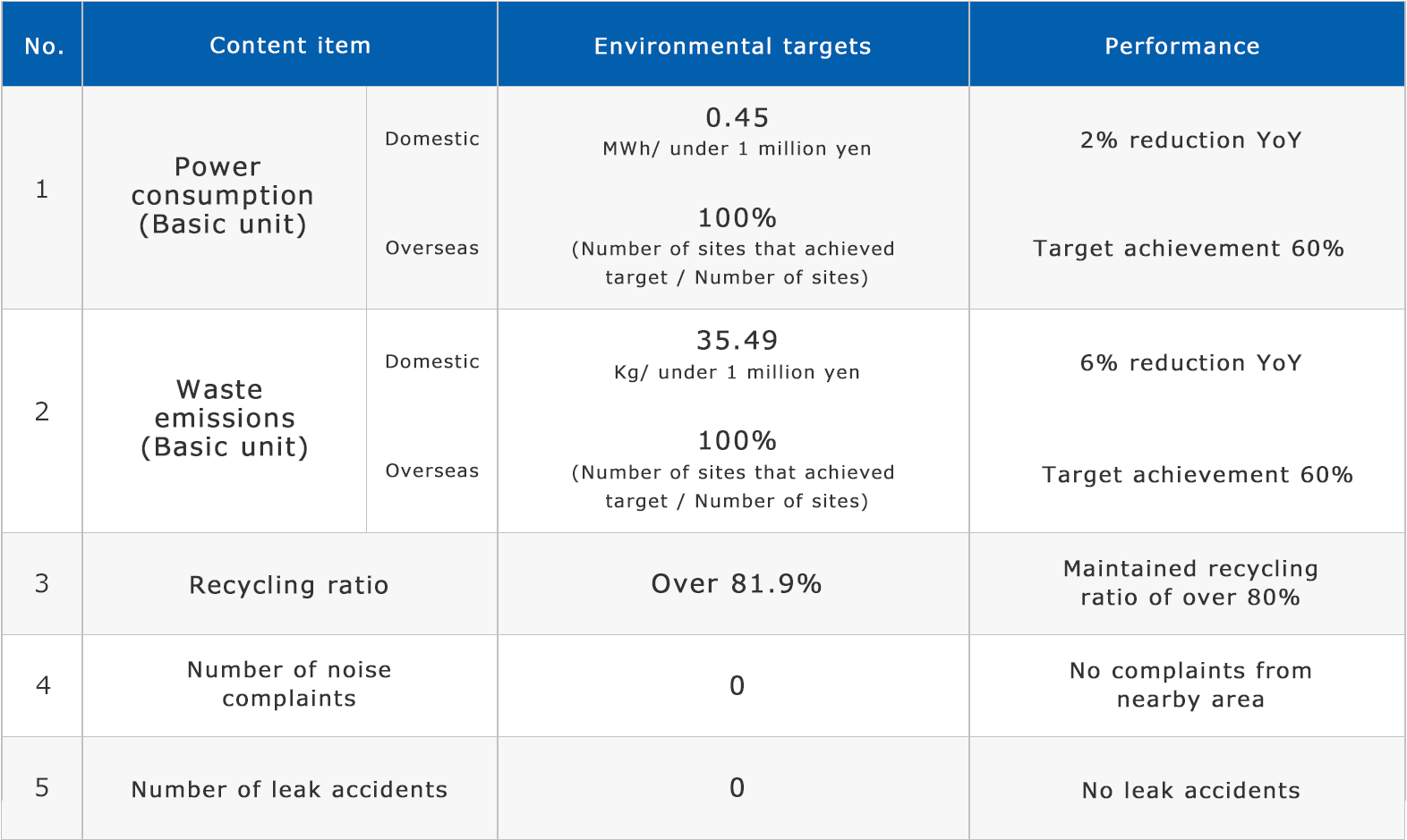 This table can be scrolled horizontally.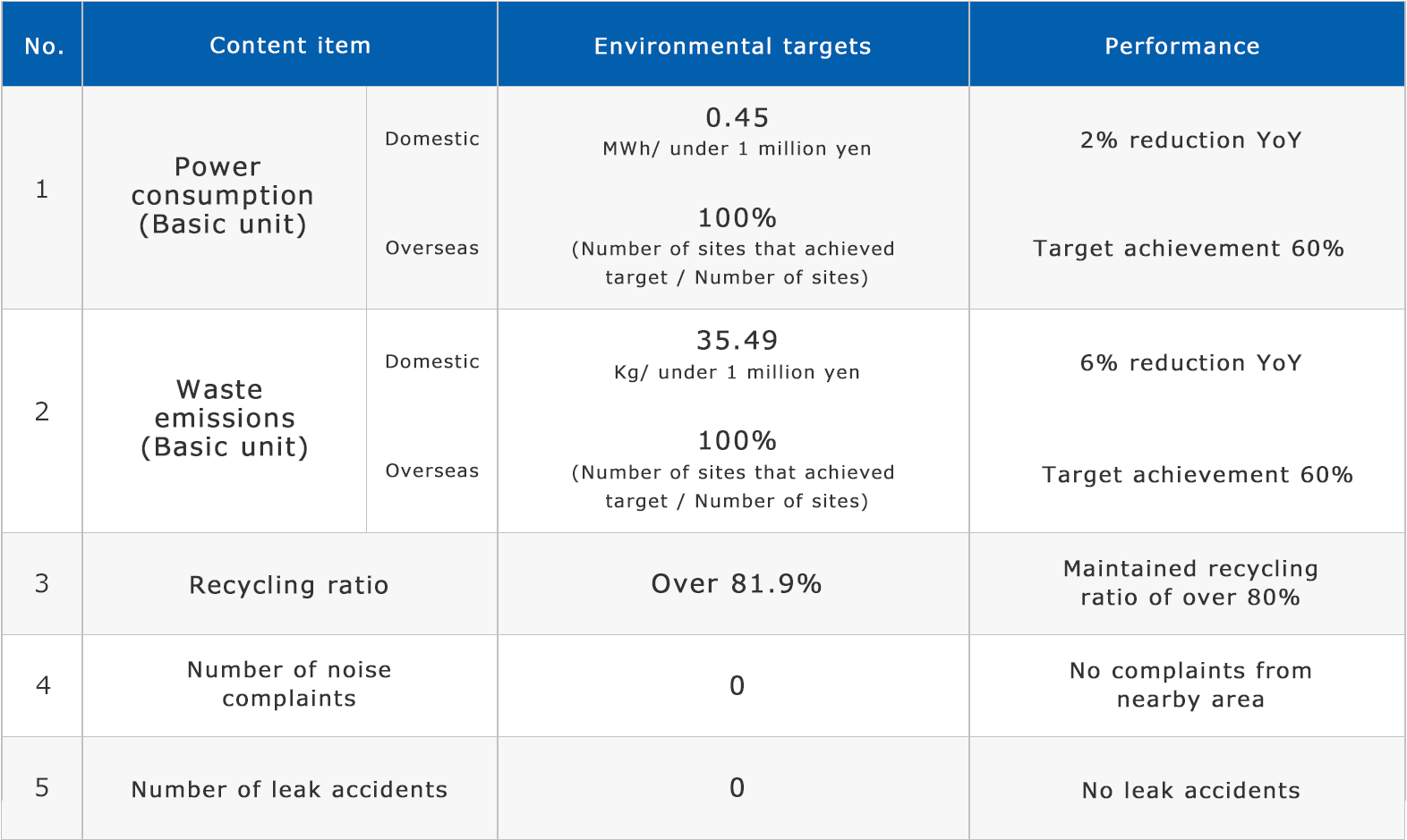 Environmental objectives / targets (FY22-23)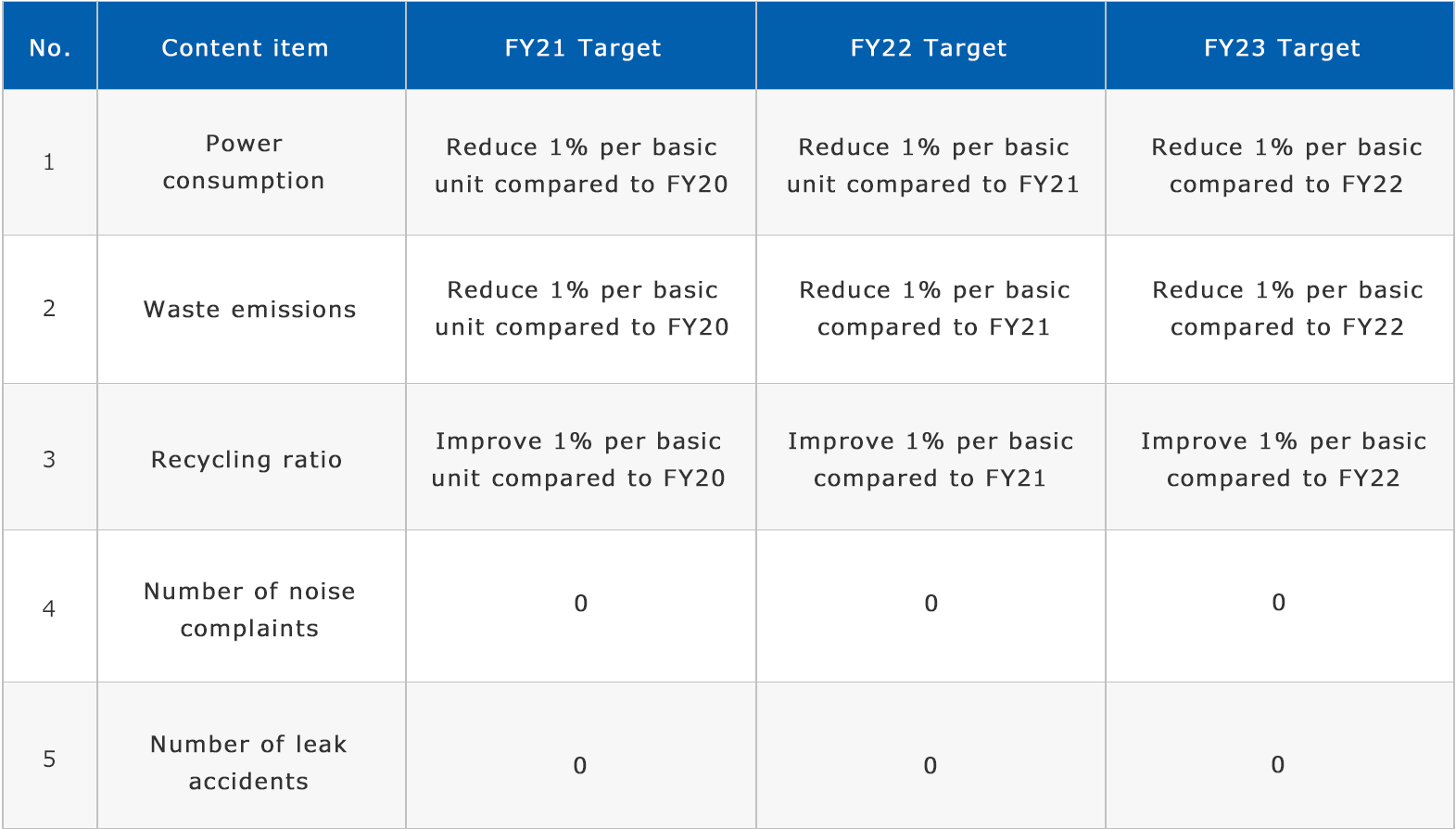 This table can be scrolled horizontally.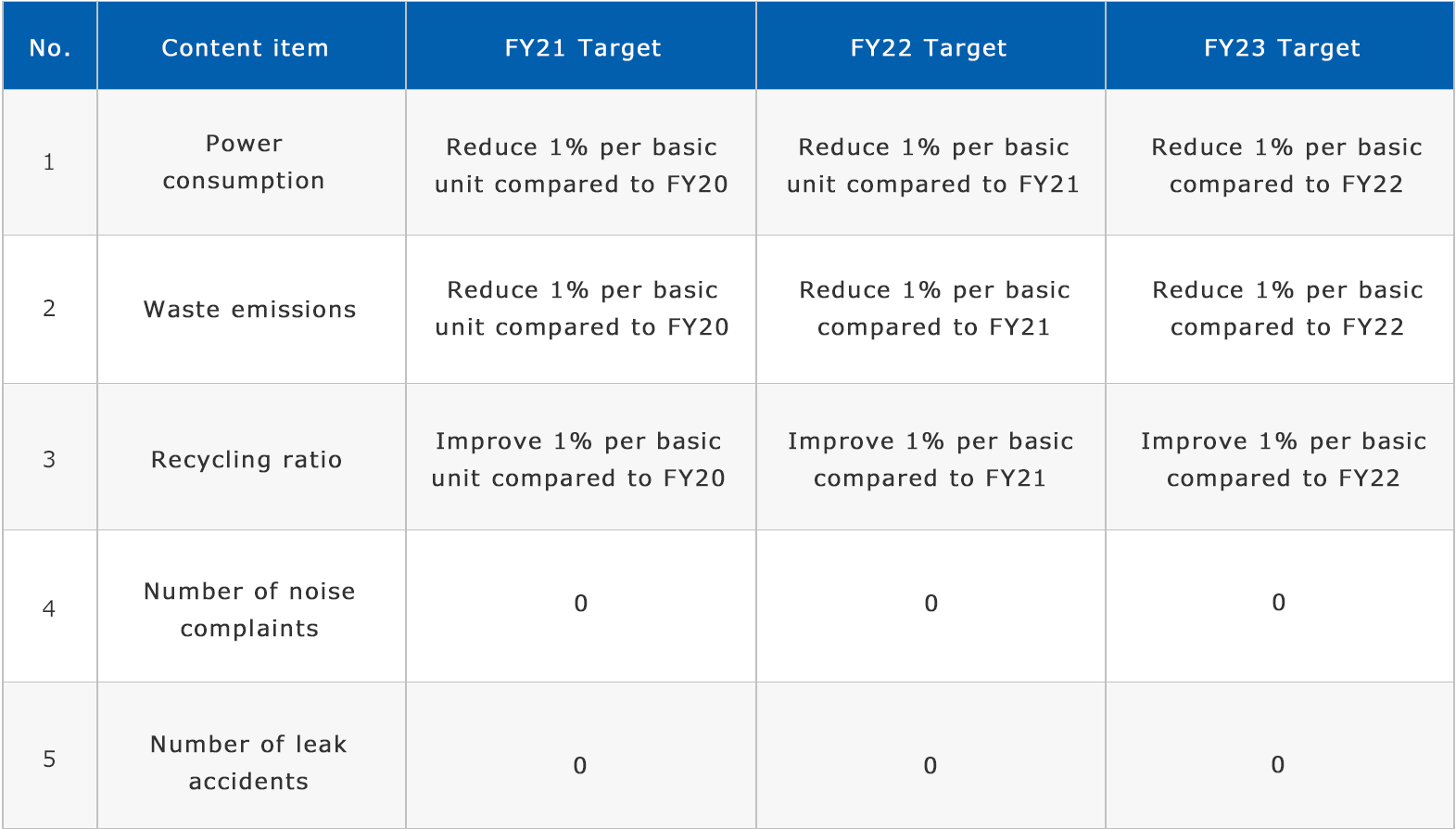 Changes in the environmental impact associated with business activities
INPUT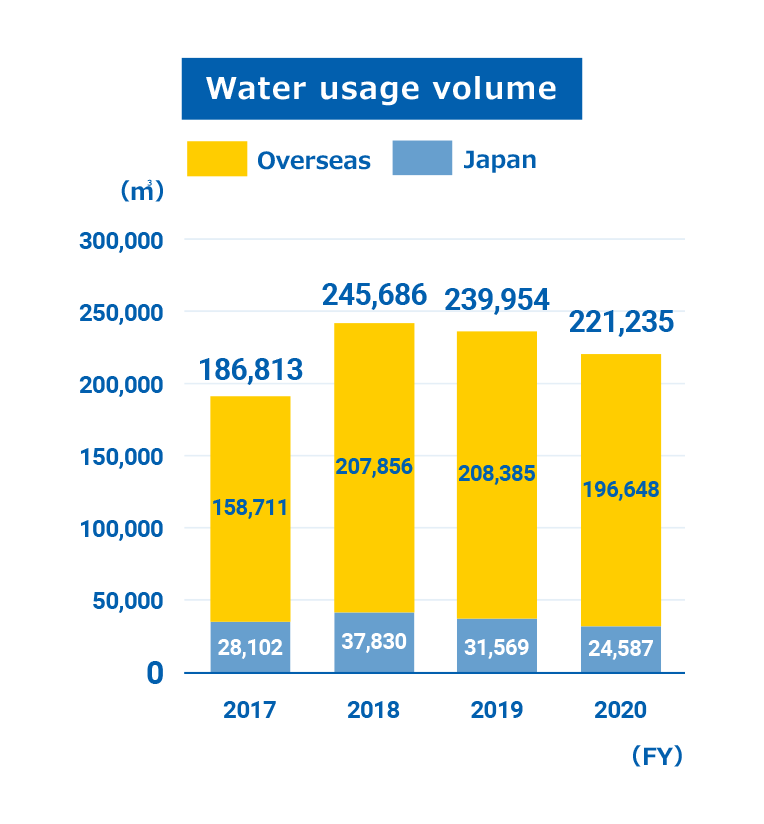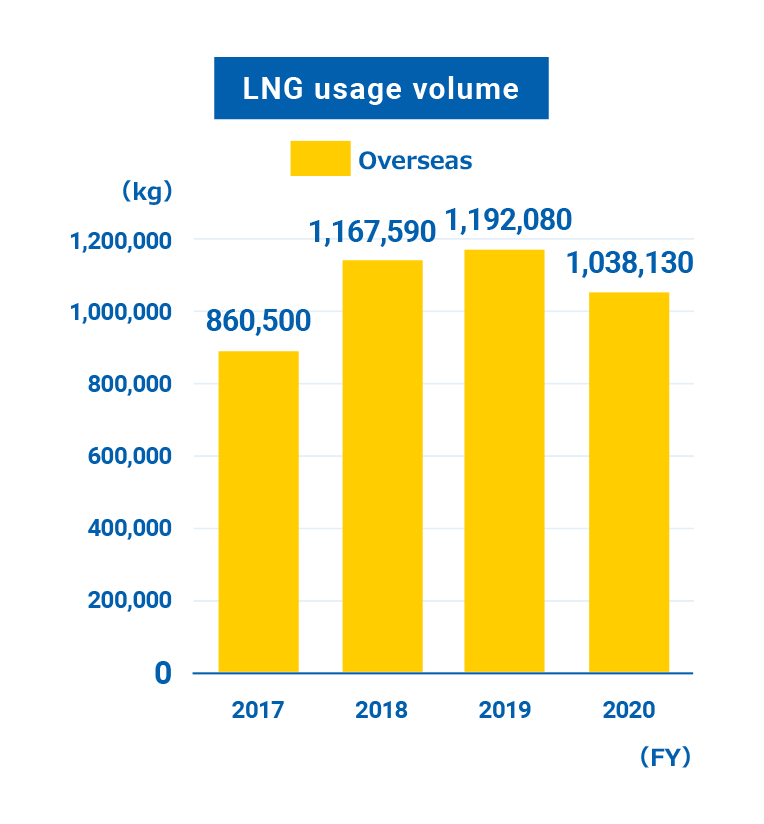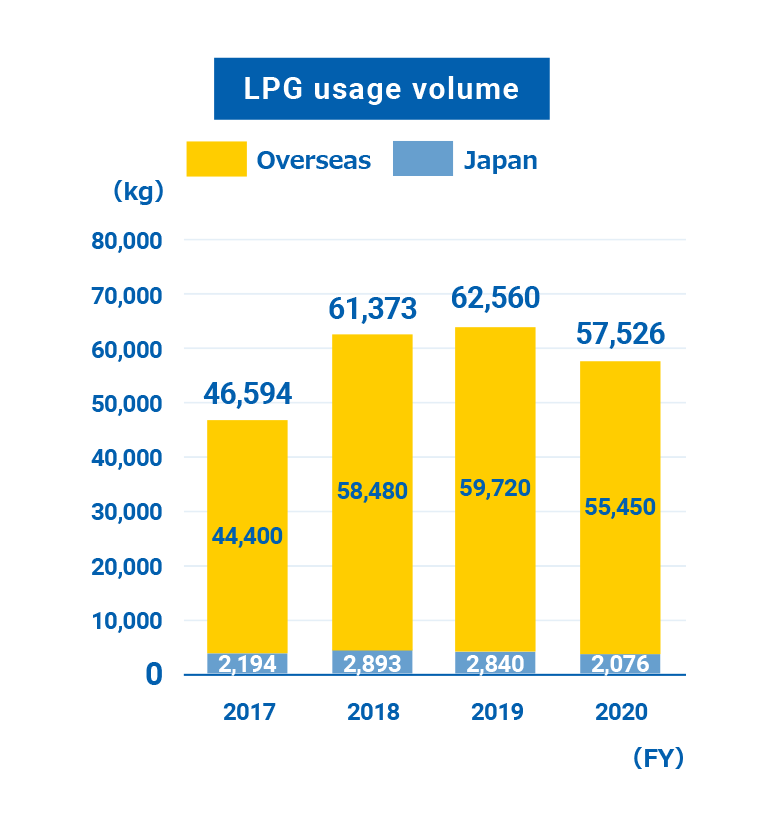 OUTPUT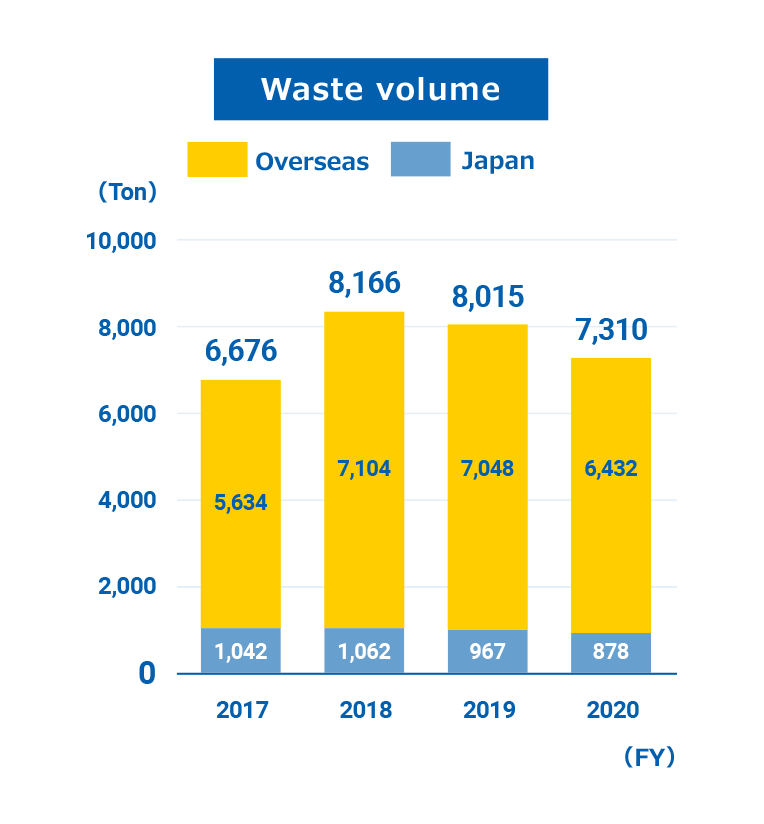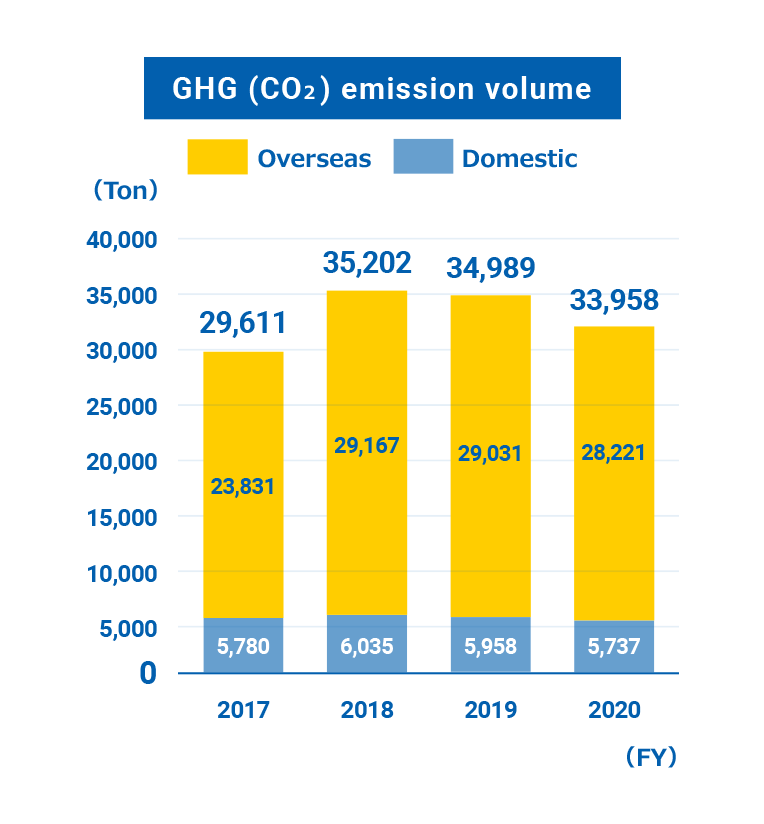 Recycling performance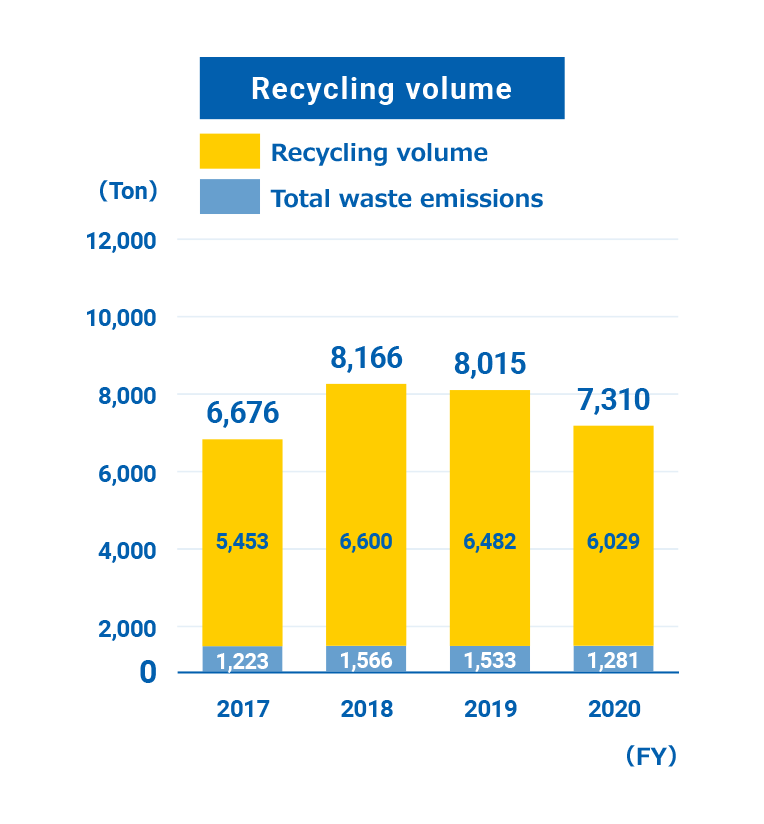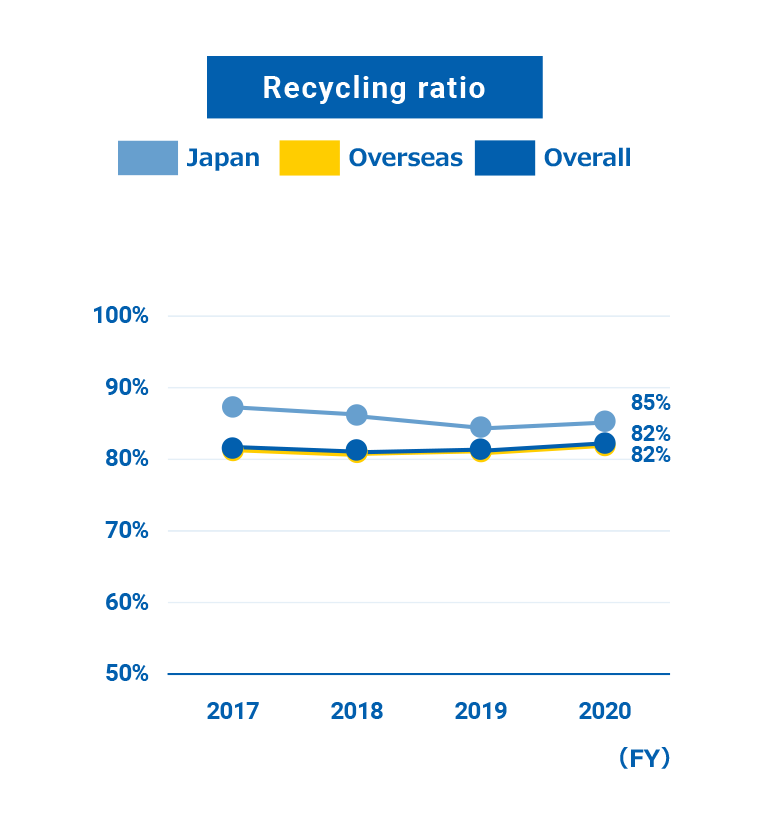 Initiatives for environmental activities
Reduction of waste emissions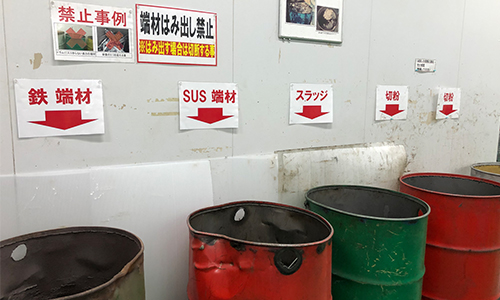 In order to promote recycling, waste is properly separated and the company-wide recycling rate is maintained at over 80%. We are also working on introducing new equipment and making process improvements in order to reduce the loss from defects that occur during the manufacturing process.
Promoting paperless by introducing mobile tablets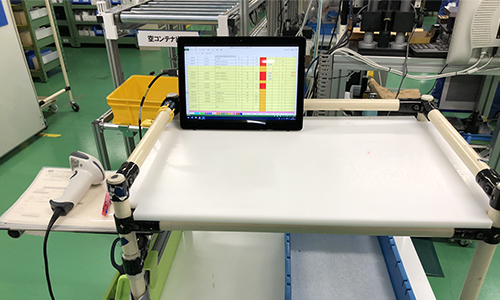 We are striving towards a paperless work environment through digitizing data for package pick-up and manufacturing instructions as well as introducing mobile tablets. We've achieved waste reduction and business improvement by making it paperless through reducing the number of documents and halving the number of records; other effects are to be expected in the future.
Compliance with the RoHS Directive / Green Procurement
In order to comply with the RoHS Directive and green procurement, we examine restrictions and banned substances of materials and parts for each business segment and promote substitutions accordingly. For example, precision positioning stages are being adapted by replacing brass components with low-cadmium materials. We are planning to sell compliant products one after another, along with special order products. In addition, in terms of our corporate activities, we recognize that global environmental preservation is of the utmost importance for earth and will act with sincerity to protect and improve the global environment.