Through the sponsoring of "ROBO-ONE" since 2016 that is a biped robot battle tournament, MISUMI Group Inc. is supporting manufacturing passion of students studying engineering and corporate engineers.
We presented "the MISUMI Award" to three robots that enthralled spectators with their superior design and dynamic movements.
Summary of a biped robot battle tournament "ROBO-ONE"
ROBO-ONE (hosted by the Biped Robot Association of Japan) is a biped robot battle tournament that has been held since 2002. The objective of the tournament is to improve manufacturing technologies and increase the popularity of biped robots.
The robots throw punches and employs throwing techniques to defeat their opponents. Each contestant competes in a three-minute round to see who has the toughest biped robot. The first contestant to score three knockdowns wins the match.
"MISUMI presents 34th ROBO-ONE", was held on February 23-24, 2019 at Bando Kobe Youth Science Museum; "MISUMI presents 35th ROBO- ONE "was held on September 28-29, 2019 at the Kanagawa Prefectural Youth Center.
Players from South Korea, Taiwan, China and India participated during these 2019 events. With every new ROBO-ONE event being held, globalization is surely advancing.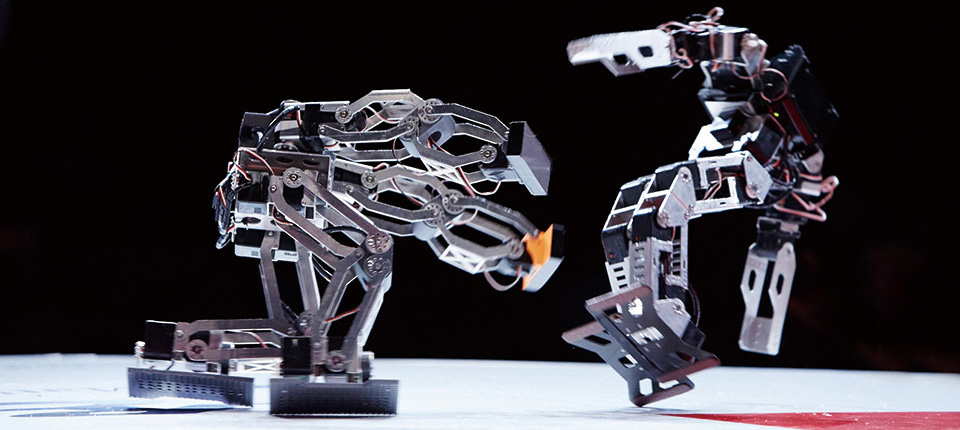 Student Manufacturing Support
To support student manufacturing, every year MISUMI Group broadly solicits applications from student groups that take on challenges in manufacturing at universities, technical colleges and other schools and provides MISUMI products free of charge.
We have provided support to more than 1,700 student groups since the program began in FY2008.
To support the success of women in the engineering field, from FY2018 we are also supporting the activities of SAKURA Tempesta, a junior and senior high school student team participating in the international FIRST® Robotics Competition (FRC) fighting tournament. The team has a female leader and has participated in world competitions for two years in a row. Going forward, we will conduct activities with the team to communicate the appeal of manufacturing.
MISUMI Group will continue to actively support students who are set to become the next generation of the manufacturing industry.
Examples of the Groups We Supported in FY2018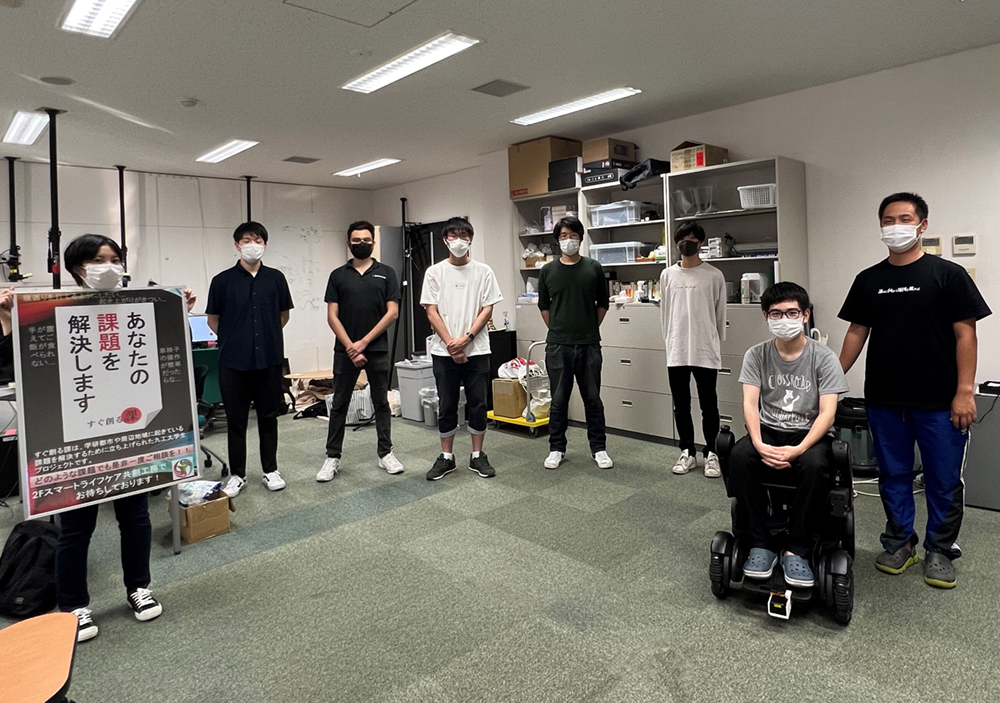 Total Groups Receiving Student Manufacturing
Support in FY2018: 226
Team name:Tohoku University FROM THE EARTH
Comment from team member
For the "Engine Project," which began in FY2018, it was helpful to be able to choose from an extensive selection of products, including the aluminum frame we needed.
We would like to continue working to improve technologies using MISUMI products."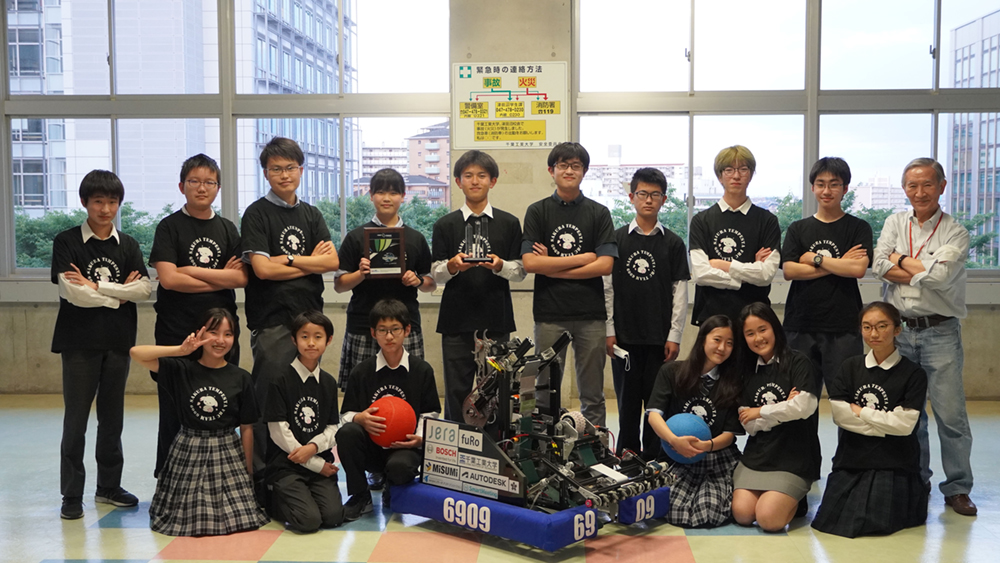 Supporting Women in the Field of Engineering
Team name:SAKURA Tempesta
Comment from team member
"We have always built our robots largely using parts from MISUMI. With the wide variety of part types, quick delivery and excellent processing services, we can create high-precision robots in a limited time and depend on them to perform well. Using the groundbreaking meviy system has been a great help."