Elimination of multi-tiered distribution and one-stop purchasing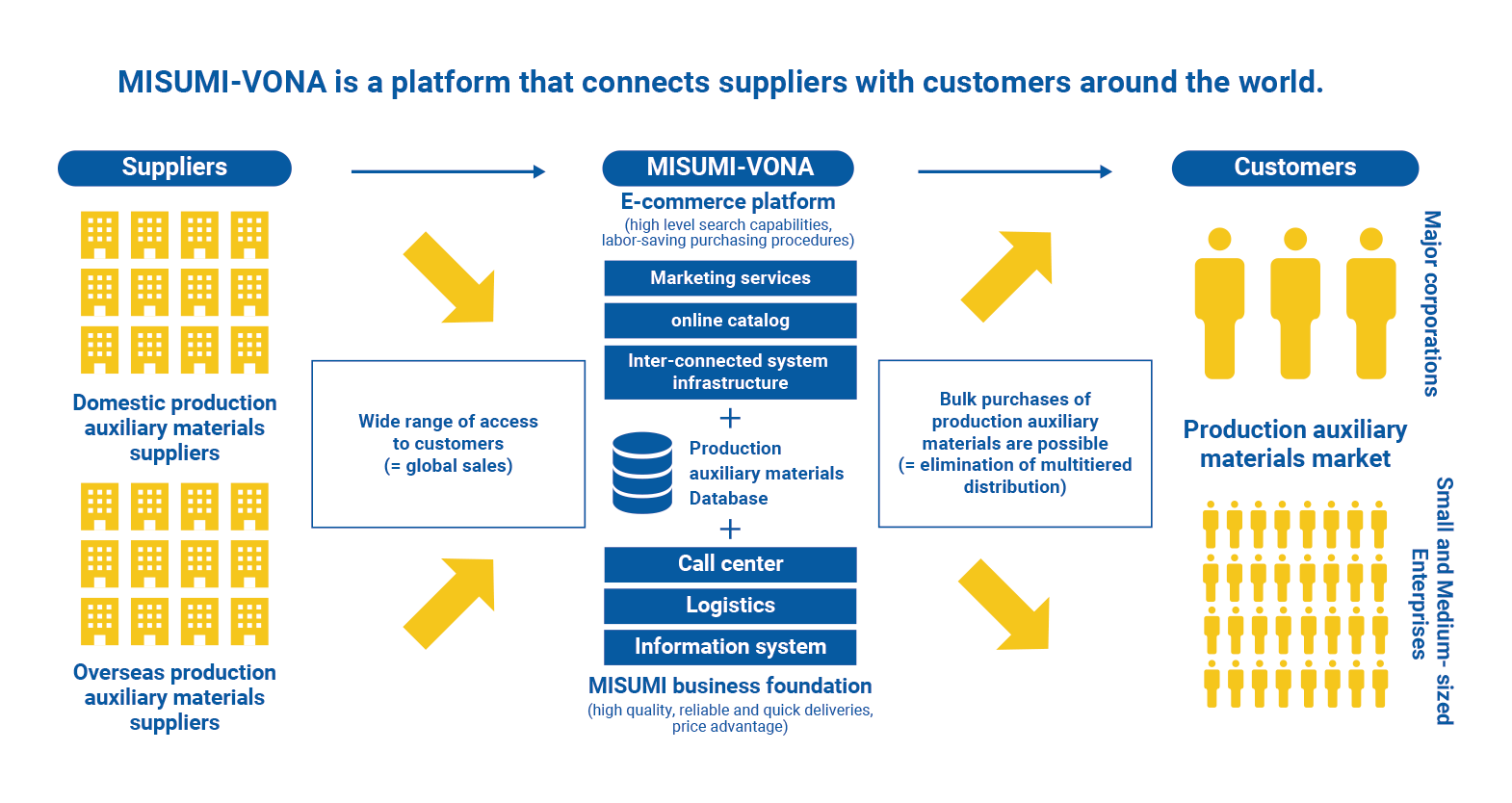 Up until now, procurement of production materials at manufacturing sites in Japan was costly and delivery times lengthy, due to each product having different distribution channels, as well as multi-tiered distribution which involved multiple wholesalers.
Amid this backdrop, there were customers' needs to efficiently procure various production materials used at manufacturing sites in a one-stop shop basis, and suppliers' needs to expand sales channels beyond its own sales network.
So, MISUMI launched the VONA business in 2010, as a platform connecting customers and suppliers. By establishing a network that enables direct transaction with the suppliers, the conventional multi-tiered distribution was dissolved. Customers can now realize procurement of production materials efficiently in a one-stop shop basis that is low cost and reliable quick delivery.
Number of product items handled: exceeds 30 million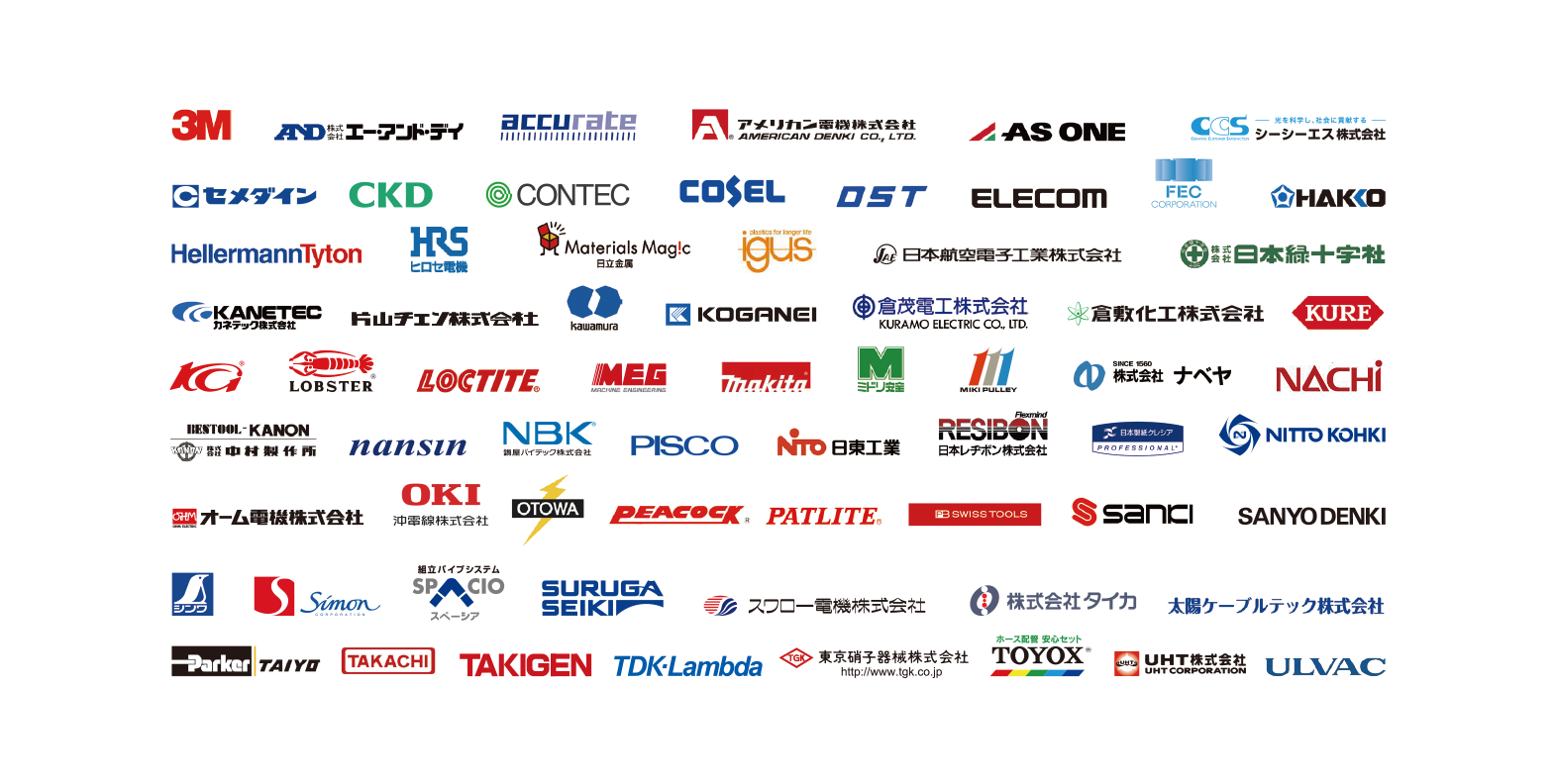 Products handled exceed over 30 million items, including those of other manufacturers. Going forward, in addition to expanding the number of third-party manufacturers and bolstering the product lineup, by proceeding with global development, streamlining the system allowing customers to procure production materials around the globe by way of reliable quick delivery.