Strengthen EC site "MISUMI-VONA"

Many customers have commended us for the convenience of online ordering, and as a result, 85% of the orders we receive from customers in Japan are via electronic means at present.
The strengthening of the IT infrastructure will encompass further improving customer convenience by honing our e-commerce infrastructure, which is one of our strengths, and addressing the different order format issues depending on the country by using a next-generation search engine, which is backed by a No.1 global database of indirect production materials.
※VONA:Variation & One-stop by New Alliance
Digital manufacturing
MISUMI EC platform continues to evolve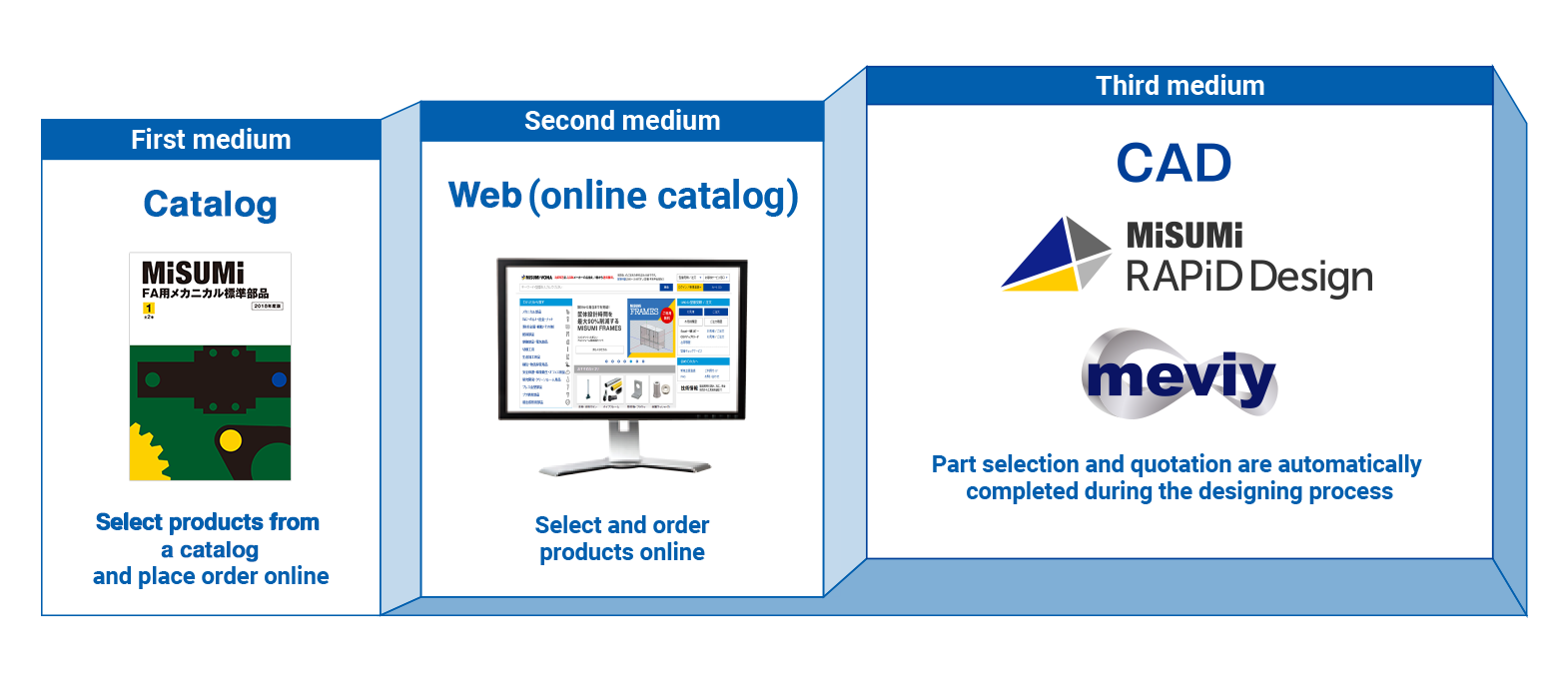 The MISUMI Group is positioning CAD, which is used by design engineers, as the third medium following paper and e-catalogs. RAPiD Design is a service we offer which comprises various applications to speed up the designing process. In addition, we are offering meviy, a service to further shorten the time it takes to procure parts.
Introduction of meviy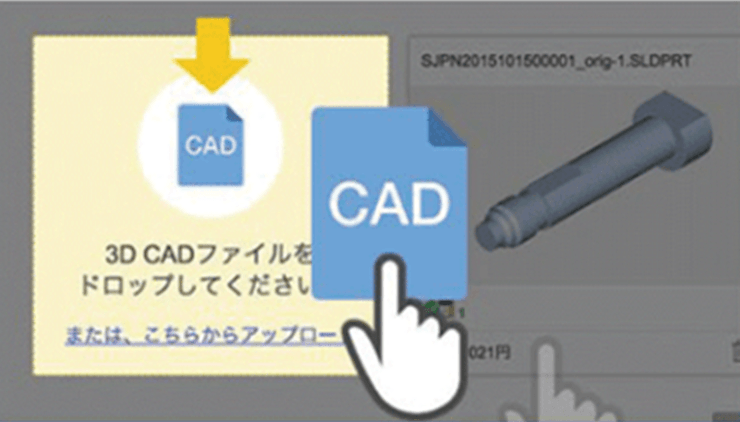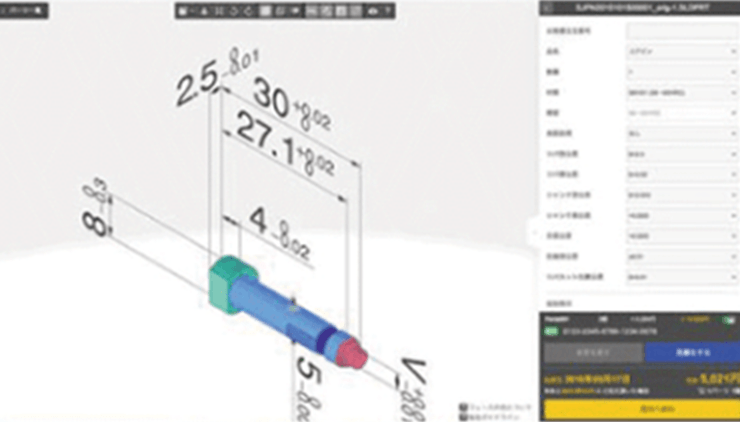 This tool, the first of its kind in the world, when parts are selected, is capable of creating an estimate automatically in accordance with the 3D design data. In manufacturing, products are being designed in 3D using CAD. In the past, when requesting an estimate for parts production, a 2D blueprint had to be created, resulting in poor efficiency. Meviy contributes to a considerable reduction in procurement time as customers can receive an immediate estimate for the parts they need by merely uploading their 3D blueprints.